Sensor Monitoring
From the simple to the complex. Deployed in data centers, remote sites, cold chain and warehouses.
Data Center Monitoring
Sensor solutions that prevent disaster while reducing energy usage.
Free Data Center Computational Fluid Dynamics – sensorCFD™
sensor constrained computational fluid dynamics for your data center. Identify hotspots, cold spots, stranded capacity, reduce carbon emissions and improve your data center efficiency.
What is my Data Center PUE?
Data Center PUE is a metric used to determine how efficiently your power is being utilized. A ratio of cooling power to IT power consumption. It is an important metric for those looking to save money, reduce carbon footprint, or increase server loads without increasing cooling capacity. The use of containment in your data center design has massive impact on your PUE. Even a small computer room with a single rack can benefit from preventing hot and cold air mixing. This results in huge potential savings on energy costs. Try our PUE calcualtor to find out how much you can save.
AKCP Test Data Center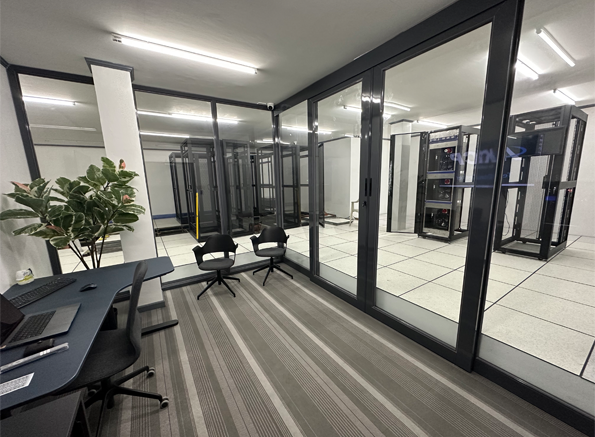 The AKCP Test Data Center, scheduled for completion on September 1st 2023 is our in house R&D and demo facility. Powered by a 250kW generator each rack is capable of producing 21kW of heat energy. Designed with hot aisle containment, and in row air handling units, raised access flooring for cables and pipe work, insulated walls and ceiling for energy efficiency.
The complete range of AKCP monitoring devices are installed. Thermal mapping of individual racks, RFID swing handle lock access control, water leak detection, IP cameras, generator monitoring and power meters. The control room displays all collected sensor data in AKCPro Server.
The test data center is used to showcase existing produts and as an R&D center for the development of new data center monitoring technologies.

AKCP Product Catalog